A concept for a public installation on menstruation.
Problem

Harmful assumptions about periods saturate the current conversation, perpetuating dangerous taboos and sidelining the reproductive health of people who menstruate.



Solution
Let's talk about it. This installation is intended to reeducate all people on periods and elevate the voices of people whose stories haven fallen between the lines in order to present the social inequity in the way periods are currently treated in an accessible and relatable way.


Audience
Anyone and everyone. The content is organized to have something new and eye opening for everyone.
Location
Seattle Public Library's 4th Floor Red Room.
We believe the library acts as an equalizer, making the exhibit even more approachable for the wide audience the content is organized for.
My Part

I was responsible for 1. Content Organization. 2. Wayfinding. 3. Site Map. 4. Welcome Wall. 5. All About Periods Wall. 6. Periods and Gender Wall. 7. Period Changes Wall.

Walk Through
All of our walls together following the map.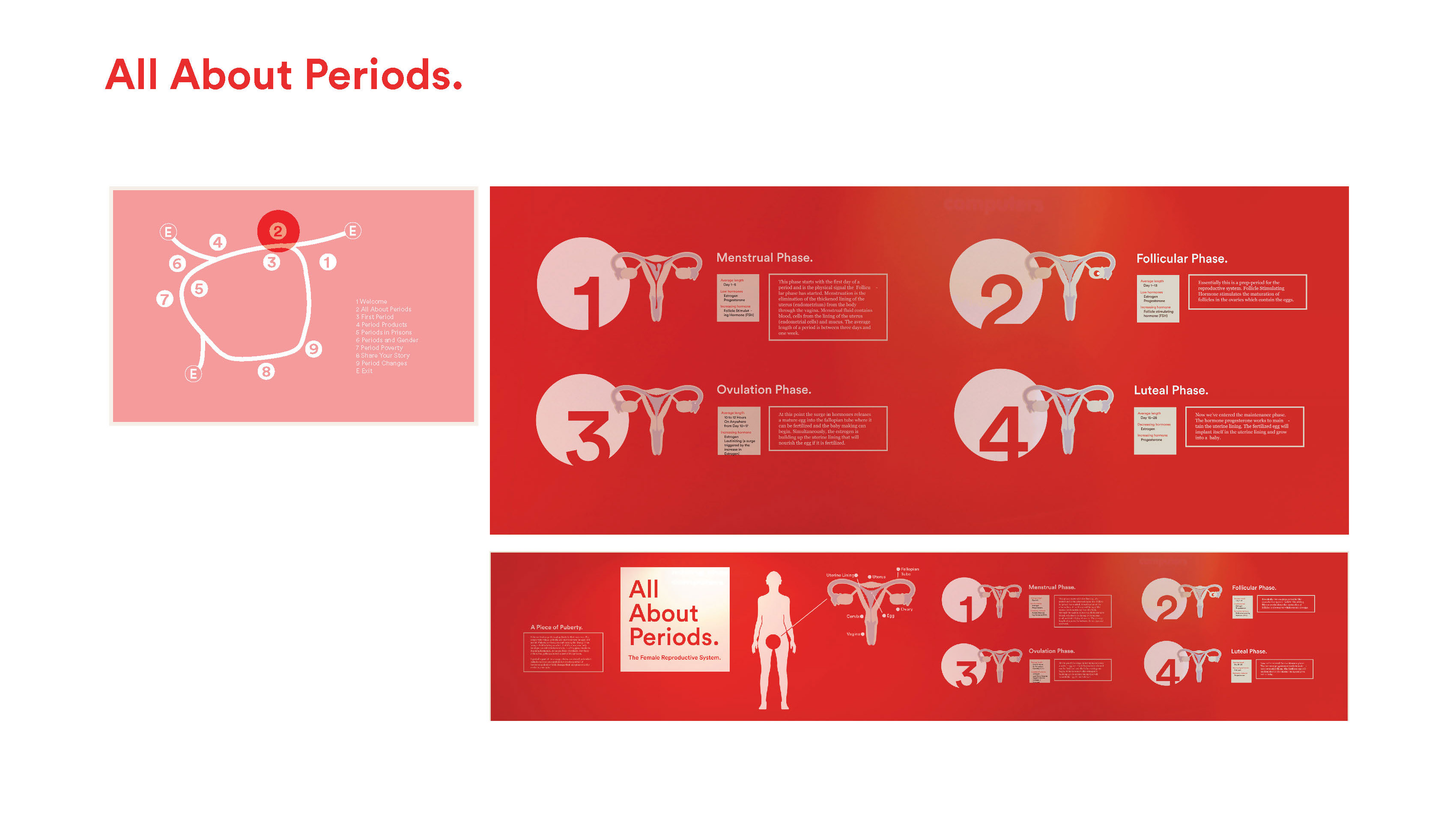 Previous - Next